Looking for Nursing Classes Near You or Online?
Looking for Nursing Classes near you?
Tell us your preferences and we'll help you find what you're looking for.
✔ Nursing classes are enrolling now
✔ From diplomas to bachelor's degree required
✔ Find a local nursing class online class or on-campus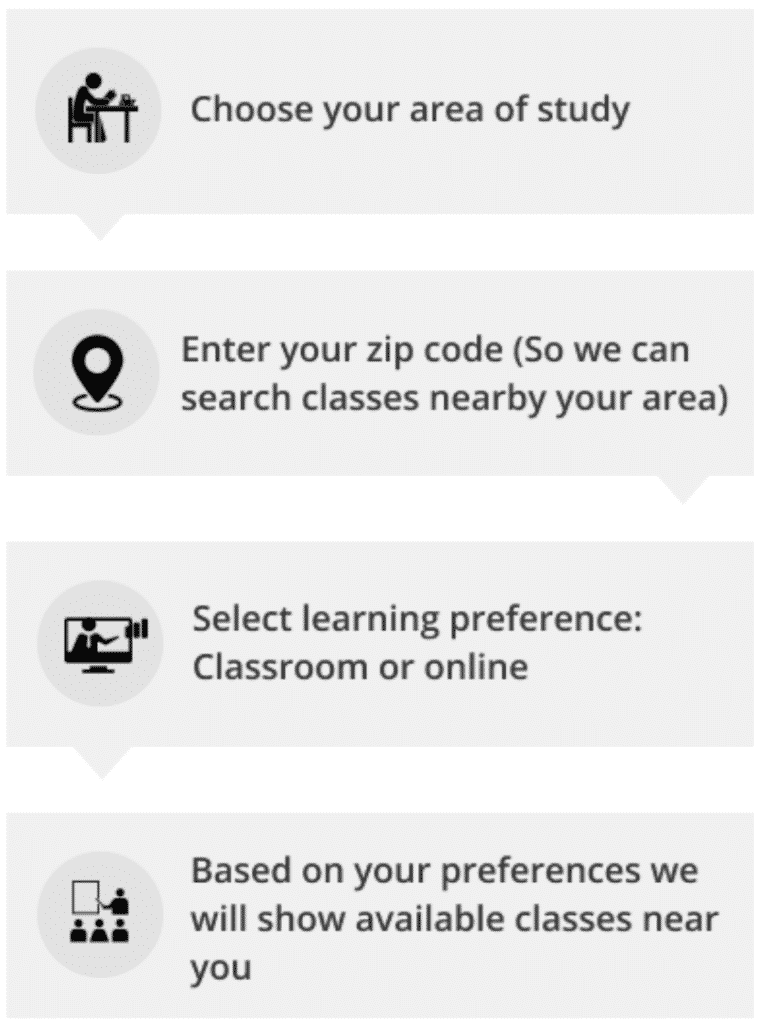 Why Choose Nursing Classes
Pay
The median annual salary for registered nurses is $75,330.
College Experience Required
To become a registered nurse, you can typically take one of three education paths: a bachelor's, an associate's, or a diploma. You have to graduate from an approved nursing program and must be licensed.
Nursing Benefits
There are various benefits associated with a career in nursing. For example, they are always in demand, they have a rewarding career, there is room for growth, and the hours are flexible since healthcare is needed around the clock.
Job Outlook
Employment of registered nurses is projected to grow about as fast as the average for all occupation: 9% from 2020 to 2030.
Work Environment
As a registered nurse, you can work in hospitals, physicians' offices, home healthcare services, and nursing care facilities. You can also work in outpatient clinics and schools.
–
Nursing classes are currently open for enrollment
As a registered nurse (also known as RNs), you will typically provide and coordinate patient care and educate patients and the public about various health conditions.
According to the Bureau of Labor Statistics (BLS), the median annual wage for registered nurses was $75,330 in May 2020.
Financial aid
Learn about financial aid Grants, Scholarships, Loans, etc. are all available to those who qualify.
Fill out the form above to get started
References:
1. Bureau of Labor Statistics Occupational Outlook Handbook, Registered Nurses – https://www.bls.gov/ooh/healthcare/registered-nurses.htm