About Us
The demand for qualified nurses in the workforce has never been higher, which means education has never been more important. Registered nurses all over the country are looking to advance their education and career with a bachelor degree, but it's difficult finding the right program that will fit busy schedules and prior commitments. With limited resources and time, nobody can afford to test different programs, so how can you know which program will best fit your own needs?
At RNtoBSNProgram.com, we understand how overwhelming it can be to decide where to go to school. That's why we've researched thousands of universities and schools based on several different factors to better help you decide. We've compiled lists of schools based not only on price but on location and type of degree. We want to help maximize your experience as a student, so we're dedicated to helping you find the best opportunities available.
Featured Nurses:
Katelyn H.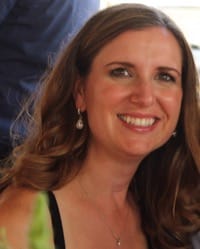 My name is Katelyn, I have been a nurse for over 7 years, and I became a nurse after getting a Medical Biology Bachelor of Science. I was always caring for my friends and family. It took me a while to find nursing and when I did it just clicked, nursing was my calling, and it was what I was meant to do.
As a second bachelor's student in nursing I felt like I could appreciate the course work more than I did in my previous degree, I had life experience and the nursing courses made sense to me. Before becoming a nurse I worked with people with disabilities, I had managed a lot of their care including medical needs. I was involved with my grandmother's care also. I wish I had started nursing school sooner so I could have helped advocate for her and get the best care for her.
After getting my bachelor of science in nursing I applied for a new nurse program at a large hospital, I had a lot of structured learning for 12 weeks and hands on the floor. I started working the night shift on a general medical surgical floor and honed in on my nursing skills –assessments of patients and technical skills like IV & Foley placements. After a few years I moved on to a Magnet hospital, (performance-driven recognition credential*) which is ideal for nurses, and worked on a telemetry floor with predominantly cardiac patients. There I found my specialty and now work outpatient in a cardiac center as a cardiac nurse.
I love being a nurse, it has helped me grow as a person, it has positively impacted my family because I am able to care for them and advocate for them. The patients I have seen have touched and impacted my life, and there are many that I think of often. By being a nurse, you make the world better. If you're thinking of becoming a nurse… I say go for it!
Bri Taquinto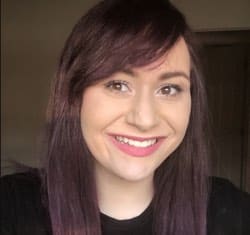 Bri Taquinto is a registered nurse who loves astrology (engraved in her brain from living so close to NASA), cooking and baking, going on hikes/nature walks, and attempting to watch shows on Netflix but passing out within 5 minutes.
When I began my bachelor's degree at the University of Central Florida, I initially had pre-nursing as my major and spent my first semester studying a few science and nursing courses. In one of these nursing courses I learned that an R.N. license was state specific. Being close to 18 and done with the central Florida scene, I decided to change my major and I would go on to do an accelerated nursing program down the line. So I did the opposite of what most do and packed all my things to move from Florida to northern New Jersey. I continued to work on my bachelor's online and ended up graduating when I was 19 with a degree in interdisciplinary studies with major areas of psychosocial sciences and humanities (think a lot of psychology, anthropology, bioethics, etc.) and a minor in mass media communications.
From there I spent a semester focusing heavily on finishing my prerequisite courses, applying to my chosen accelerated program, and studying for my entrance exam. Waiting to find out if I was accepted into my nursing program was one of the most stressful things ever (clearly I hadn't experienced an 11 month nursing program or the 2 day wait to find out my NCLEX-RN results yet) and it was a good day if I asked my dad "Do you think I'll get accepted?!?!?!" only 5 times a day. I definitely was accepted and I began my program in autumn of 2016. I graduated from this program last year and I have been working as a registered nurse on an acute pulmonary floor ever since.
Darby Faubion
Darby Faubion has been a nurse and Allied Health educator for over twenty years.  She has clinical experience in several specialty areas including pediatrics, medical-surgical, critical care, and hospice.  She has assisted in developing curriculum for nursing programs and  has instructed nursing students at both the community college and university levels.
Darby's passion is nursing education.  She has used that passion as her driving force to become a test-taking strategist and prep coach.  She  has coached nursing graduates across the United States as they have prepared to take and pass the National Council Licensure Examination (NCLEX).
In addition to her role as a healthcare educator, Darby also authors a blog that is devoted to helping victims of domestic violence learn how to recover and live a life free from abuse.  She is also a contributing author to online sources of continuing education for nurses and healthcare associates.
Our Commitment
We're completely devoted to providing you with the resources and information you need to meet your goals and have success academically and professionally. Consider RNtoBSNProgram.com as your all-in-one for starting or continuing your college career!
RNtoBSNProgram.com
111 W 600 S
Provo, UT 84601