Empower Your Career: Discover The Best Nurse Practitioner Programs
Are you a passionate registered nurse with a burning desire to take your career to new heights? Are you ready to embrace a world of endless possibilities and make a profound impact on patient care? Look no further! Welcome to our comprehensive guide, "Empower Your Career: Discover the Best Nurse Practitioner Programs."
Becoming a nurse practitioner opens up a world of opportunities in advanced nursing practice, patient management, and healthcare leadership. However, finding the perfect fit can be overwhelming with so many programs available. Fear not, as we have compiled a curated list of the finest and most prestigious nurse practitioner programs to help you embark on this transformative journey.
Whether you're seeking specialized knowledge in a particular area or dreaming of a broader scope of practice, this article will guide you toward the best nurse practitioner programs. Let's set sail together on a voyage of growth and empowerment, unlocking the doors to a future filled with endless possibilities and professional fulfillment. Are you ready to discover the key to your success? Let's begin!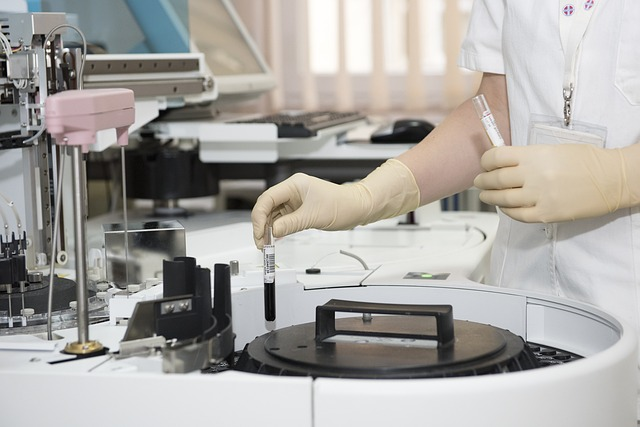 Choose The Best Nurse Practitioner Program For You In 2023
Congratulations on taking the first step toward advancing your nursing career as a Nurse Practitioner (NP)! As 2023 unfolds, the opportunities in this field are more promising than ever, with a wide array of exceptional Nurse Practitioner programs.
Explore Related Content: Best 7 Accelerated Nursing Programs In MA In 2021
To ensure you select the best program that aligns with your goals and aspirations, consider the following factors:
Specialization:
When considering nurse practitioner programs, assessing the available specializations is crucial. Each program may offer different focus areas, such as family practice, pediatrics, acute care, or psychiatric-mental health. Prospective students should choose a program that aligns with their career goals and interests, ensuring they receive specialized training and expertise in their desired field of practice.
Accreditation:
Accreditation is a vital factor when selecting a nurse practitioner program. It ensures that the program meets rigorous educational standards and provides quality education. Students should look for programs accredited by recognized nursing bodies, such as the Commission on Collegiate Nursing Education (CCNE) or the Accreditation Commission for Education in Nursing (ACEN). Graduating from an accredited program enhances professional recognition and eligibility for certifications and license.
Cost And Financial Aid:
The cost of nurse practitioner programs can vary significantly. Prospective students should assess tuition fees, additional expenses, and whether they offer financial aid options, scholarships, or grants. Understanding the total cost of the program and available financial assistance can help students plan for their education and make informed decisions about affordability.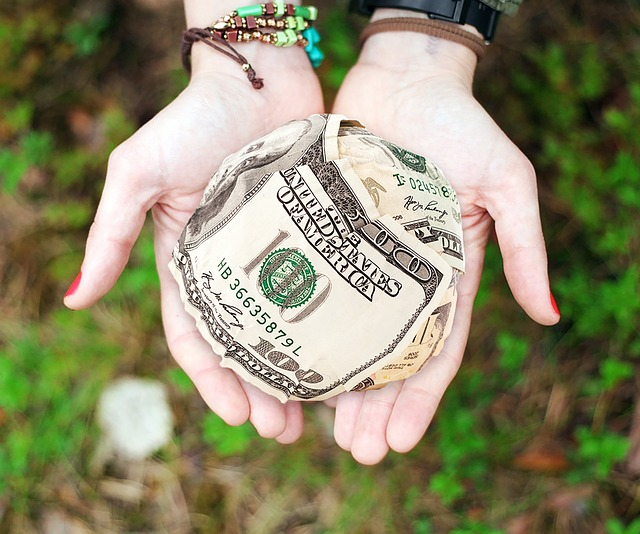 Support Services:
Support services play a crucial role in a student's academic success. When evaluating nurse practitioner programs, consider the support services offered, such as academic advising, career counseling, tutoring, and mental health resources. Robust support services can significantly contribute to a positive learning experience and overall well-being throughout the program.
Faculty Expertise:
Investigate the qualifications and expertise of the program's faculty. Seasoned and knowledgeable instructors can shape your learning experience significantly.
Look for programs with experienced faculty with advanced degrees and relevant clinical experience. Faculty members who are active in research and clinical practice can provide valuable insights and mentorship to aspiring nurse practitioners.
Class Size And Student-To-Faculty Ratio:
The class size and student-to-faculty ratio can impact the quality of education and personalized attention students receive. Smaller class sizes and lower student-to-faculty ratios often lead to more interactive learning experiences and increased individualized instruction and mentorship opportunities.
Advanced Simulation And Laboratory Facilities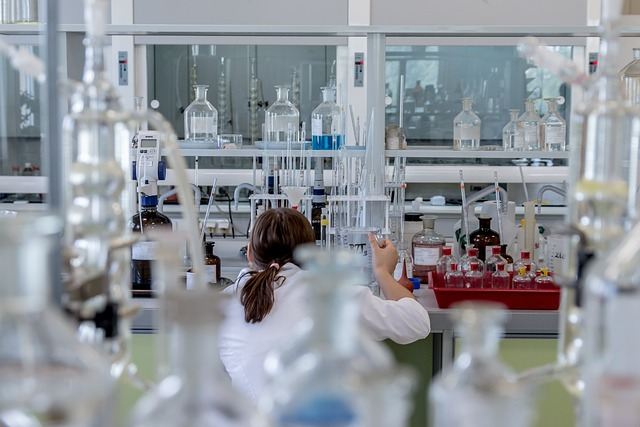 It is essential to evaluate the laboratory and simulation facilities offered by the nurse practitioner colleges you are considering. Experienced RNs who want to pursue an advanced nurse practitioner degree will learn new skills such as pathophysiology and pharmacology, so it is important to make sure that they can practice them in an optimal environment.
Simulation equipment such as interactive patient mannequins can give students an idea of how they might interact with real patients, while simulation facilities provide an array of different scenarios for the students to try out and gain experience in.
In a general practice setting, students can practice identifying symptoms and prescribing treatments, while a surgical environment allows them to gain hands-on experience in procedures like sutures and incisions. Similarly, a labor and delivery suite allows them to understand the clinical aspects of childbirth. All these experiences enable aspiring nurse practitioners to become competent health care providers upon graduation.
Establishing Relationships With Local Healthcare Facilities
Clinical practicum experiences are essential to a successful nurse practitioner degree. The best programs provide students with access to a diversity of healthcare institutions as practicum sites, allowing them to hone and develop their skills in various settings. Optimal preparation for future success requires exposure to both acute and long-term care facilities, public health projects, and more.
NP colleges should also prioritize building regional partnerships with local health-care facilities; such partnerships can lead to invaluable professional networking opportunities when the student graduates.
It is even more beneficial if faculty members teaching in the program already have established connections with clinical sites – they can open up important doors for those seeking a clinical practicum site or their first NP job. Investigate each program's clinical affiliations, network of alumni contacts, and other professional connections before making an educational decision.
Program Format Options
For working nurses who are looking to pursue a degree in nursing practice, flexible scheduling options can make or break any program. While there are a variety of nurse practitioner programs available, the best ones will offer an array of format choices to accommodate different schedules and learning styles.
On-campus classes at night or on weekends provide the advantages of one-on-one faculty interaction, while hybrid programs blend online coursework with in-person classes for some of the same benefits as traditional degree programs. For those desiring more flexibility, some nursing schools also offer completely online courses combined with residencies and clinical practicum experiences that occur nearby.
Also  Read: What Is A Psychiatric Nurse Practitioner?
It's important to choose a program from nurse practitioner schools within your region in order to benefit from the best possible professional networking opportunities and potential clinical practicum sites. Although the convenience factor is nice for choosing an NP school far away from home, be aware that you may miss out on valuable connections or resources if you select an institution that's geographically distant.
By carefully considering these factors ahead of time, you can make sure to find a nurse practitioner degree program that combines all of what you need for success: structure, flexibility, strong faculty connections and top notch residency options in your area.
Age Of The Nursing School
Nursing schools are integral to the nursing profession, and selecting a quality school is important for prospective students. An easily overlooked aspect of choosing a good program is the age of the nursing school; in many cases, programs with more years of operation tend to have advantages that newer programs don't always offer.
For example, older nurse practitioner colleges often have well-established connections within the healthcare community, giving their graduates better career opportunities following graduation. Additionally, they can attract experienced faculty and staff more easily while also having time to cultivate fully functional career services departments that help connect graduates with jobs after completing their NP degree. Furthermore, they can be well-respected within the nursing community and hold a certain level of prestige that is attractive to would-be employers.
Therefore, prospective students should research each individual program's age when evaluating what colleges to apply to for their NP degrees. While an older program alone does not guarantee high-quality teaching or skills acquisition, age can give a rough indication of its overall reputation and the quality of services it provides.
Overall Reputation:
Researching the overall reputation of a nurse practitioner program is essential. Seek feedback from current students, alumni, and nursing professionals in the field. A program with a strong reputation is more likely to provide high-quality education and better job prospects after graduation.
License Pass Rates:
Reviewing the program's license pass rates is valuable in assessing the success of its graduates. High pass rates indicate that the program effectively prepares students for licensing exams, reflecting its commitment to producing competent, skilled nurse practitioners.
By thoroughly assessing these factors, you can identify the Nurse Practitioner program that best suits your needs and aspirations. Remember, the right program will empower you to excel in your career and significantly impact the lives of patients and communities. Best of luck on your journey to becoming a distinguished Nurse Practitioner in 2023!
You Might Also Like: Cardiac Nurse Salary In 2021
WGU vs. Traditional Universities Compare the Difference
WGU (Western Governors University) and traditional universities offer distinct approaches to education, catering to different types of learners and academic preferences. Here's a comparison of the differences between WGU and traditional universities:
Learning Model:
WGU: WGU employs a competency-based learning model, where students progress based on demonstrating mastery of specific skills and knowledge. They can move at their own pace, allowing for a more flexible and personalized learning experience.
Traditional Universities: Traditional universities follow a more structured, time-bound approach with fixed academic semesters and course schedules. Students advance through predetermined curricula, often requiring a specific number of credits for graduation.
Tuition and Cost:
WGU: WGU's tuition model is competency-based, meaning students pay a flat fee per term and can complete as many courses as possible within that period. This can be more cost-effective for motivated learners who accelerate through their studies.
Traditional Universities: Traditional universities typically charge tuition per credit hour or semester, and costs can vary depending on the institution and program. They may also have additional fees and expenses.
Accreditation:
WGU: WGU is regionally accredited, ensuring its degrees are recognized and respected by employers and other institutions.
Traditional Universities: Most traditional universities are also regionally accredited, assuring the quality and validity of their degrees.
Class Format:
WGU: WGU's courses are primarily online, allowing students to study remotely and access course materials at their convenience.
Traditional Universities: Traditional universities offer a mix of in-person and online classes, depending on the institution and the program.
Faculty Interaction:
WGU: While WGU provides faculty support and mentorship, the learning model encourages students to take more responsibility for their studies, with faculty acting as guides and resources.
Traditional Universities: Traditional universities offer face-to-face interaction with professors, promoting direct engagement and classroom discussions.
Degree Completion Time:
WGU: The competency-based approach at WGU allows some students to accelerate their degree completion, potentially shortening the time it takes to graduate.
Traditional Universities: Degree completion time at traditional universities is often fixed, typically taking four years for a bachelor's degree.
In summary, WGU offers a flexible, competency-based learning model with online courses and individualized pacing, making it suitable for self-motivated learners. Traditional universities follow a more structured approach, combining in-person and online classes, and provide a broader range of extracurricular activities and campus experiences. Choosing between WGU and traditional universities depends on your preferred learning style, schedule flexibility, and educational goals.
University Of South Florida – NP Programs
The University of South Florida (USF) offers a range of Nurse Practitioner (NP) programs, providing aspiring nurses with excellent opportunities to advance their careers in healthcare. As a renowned institution, USF is committed to delivering high-quality education and preparing students for success in the dynamic field of nursing.
Some of the NP programs offered at the University of South Florida may include:
Family Nurse Practitioner (FNP) Program:
This program equips students with the knowledge and skills to provide primary healthcare services to individuals across the lifespan, focusing on preventive care, health promotion, and disease management.
Adult-Gerontology Acute Care Nurse Practitioner (AG-ACNP) Program: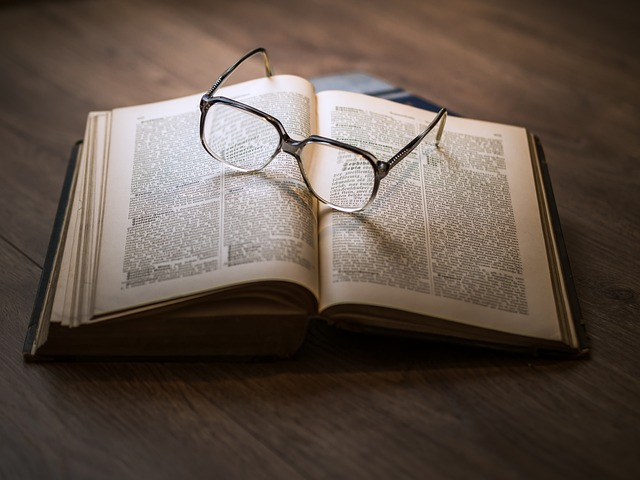 This program trains NPs to manage complex medical conditions in adult and elderly patients and is designed for those interested in acute and critical care settings.
Psychiatric-Mental Health Nurse Practitioner (PMHNP) Program:
This program prepares NPs to provide comprehensive mental health care, including assessing, diagnosing, and treating psychiatric disorders.
Pediatric Nurse Practitioner (PNP) Program:
This program trains NPs to offer specialized healthcare services to infants, children, and adolescents that are geared toward those passionate about pediatric care.
Women's Health Nurse Practitioner (WHNP) Program:
This program equips NPs to provide specialized care in reproductive health, gynecology, and obstetrics focusing on women's health needs throughout the lifespan.
The University of South Florida's NP programs are typically designed to be comprehensive, incorporating both theoretical coursework and hands-on clinical experiences to ensure graduates are well-prepared to meet the demands of the healthcare industry. As an institution with a commitment to excellence, USF offers students access to knowledgeable faculty, state-of-the-art facilities, and valuable networking opportunities within the healthcare community.
If you are interested in pursuing a career as a Nurse Practitioner and seeking an institution that values education and innovation, exploring the NP programs at the University of South Florida could be a promising path toward achieving your professional aspirations.
Featured Online MSN Programs
Featured Online MSN programs provide students with an opportunity to earn a Master of Science in Nursing while still maintaining their current work and family obligations. Whether you are looking for a traditional BSN-to-MSN program or want to pursue an advanced role as a nurse practitioner, the universities listed contain quality accredited MSN programs that can fit your needs.
The universities provided offer online courses that cover topics like healthcare leadership and management, research methods, nursing assessment and interventions, population health, and more. With the flexibility of taking classes from home or elsewhere, students are given the opportunity to complete their studies on their own time while still focusing on their current job and family responsibilities. Financial aid is available for qualifying applicants depending which university you choose. Additionally, many allow students to transfer up to 30% of degree requirements from other accredited institutions. To learn more or begin enrollment in featured online MSN programs today contact the participating universities for start dates and course requirements.
Best Online Nurse Practitioner Programs According To A Nurse Panel
Two nurses were assigned to evaluate each of the online nurse practitioner programs listed below. In their assessment, these nurses carefully considered various factors influencing nursing student experiences, including program reputation, faculty qualifications, program quality, and overall value.
The following are the top-scoring programs according to our panel of nurses.
1. University Of Southern California
The University of Southern California (USC) offers a highly respected family nurse practitioner program that is conducted entirely online, with graduation rates as proof of the quality of education students receive. It has two options for completion; a full-time track that can be completed in 21 months and a part-time track that can be completed in 33 months, offering flexibility to suit various schedules. Additionally, this prestigious school integrates its nurse practitioner program with its school of social work, giving advanced practice nurses additional perspective in terms of social determinants of health.
Furthermore, USC assists with clinical placement for their nursing students on top of live classes available on demand 24/7 for any assistance needed. The university also provides bridge courses to offer more guidance with challenging material such as pathophysiology and pharmacology for those who may require it. Besides this added support and flexibility, they are also transparent by publicly including how much their program costs in detail — even though it may still come at a higher cost than other alternatives.
2. Georgetown University
Georgetown University's nursing school is highly respected and has a strong record of high graduation rates. It offers several specialized tracks and a hybrid learning environment guaranteeing flexibility for distance learners. Georgetown also helps students transition into the clinical environment through placement assistance, name recognition, and a superior passing rate on Important certification exams like ANCC and AANPCB (scoring 100% success on the former, and 98% on the latter).
The transparency of financial information on their website may be challenging for some potential students, although getting your BSN RN from Georgetown University can prove beneficial, as it may require them to take an additional statistics course within the last five years in order to start their program – a demand that may cause extra costs. However, this should not put off any aspiring nurses who are considering Georgetown as it is held in such high regard in this field.
3. George Washington University
George Washington University is a great option for those looking to pursue an online program. It offers a high graduation rate, rolling admission which makes things easier to apply and allows enough flexibility in programs to cater to many different specialties like psychiatric mental health nurse practice, nurse midwifery as well as a wide variety of family nurse practitioners. Despite its affordability with fixed-rate tuition, students must be able to provide their own preceptors when pursuing certain practicum experiences.
The George Washington University MSN program has something for everyone regardless of the learning pace they choose. Students are given the options of full time or part time courses with multiple clinical tracts offered such as PMHNP (psychiatric mental health nurse practitioner), CNM (certified nurse midwife) or FNP (family nurse practitioner). The curriculum consists of courses fully online, giving learners access to interactive modules and group assignments which create opportunity for students from all around the globe to communicate and exchange ideas regarding their studies.
What Are The Easiest NP Program To Get Into?
Adult-Gerontology Nurse Practitioner.
Pediatric Nurse Practitioner.
Family Nurse Practitioner.
Occupational Health Nurse Practitioners (OHNP)
Aesthetic Nurse Practitioner.

Adult-Gerontology Primary Care Nurse Practitioner (AGPCNP)

Neonatal Nurse Practitioner (NNP)

Family Psychiatric-Mental Health Nurse Practitioner (FPMHNP)

Women's Health/Gender Nurse Practitioner

School Nurse Practitioner
As with any NP program, the level of competitiveness can vary, so it's crucial to research and meet the specific requirements for each program you're interested in. Best of luck with your academic and career pursuits!
Popular Reads: Highest Paying Nursing Careers In 2021
Conclusion:
Embarking on a journey to become a Nurse Practitioner (NP) opens up a world of endless possibilities and professional fulfillment. The decision to pursue an advanced nursing practice degree is empowering, as NPs play a vital role in patient care, healthcare management, and leadership.
As you embark on this trans formative journey, remember that the key to success is pursuing quality education and continuous learning. Be confident in your choice, and let the doors to a fulfilling and impactful future as a Nurse Practitioner swing wide open.
Best of luck on your quest for excellence and professional growth!